BILLY



I was 16 years old when we met.

I was on my way to work when Billy and his best friend pulled over and he asked me what I was doing. I said I was going to work and he said they'd give me a ride and I said no. He said "OK then I'll just follow you."

A friend of mine was also working and we weren't busy so we talked. I was quite "impressed" when I learned he played in a band! Quite "impressed" with his car, a black 55 Chevy with moon hubcaps and hanging dice on the mirror and VERY upset when my friend broke his bestfriend's arm arm-wrestling and they had to leave.

I didn't see Billy again until the following spring. I was living with my Mother again - after living with my boss and his family for a while - and daddy was in the hospital. I was still having frequent blackouts.

Billy and I spent most of our time at his sister's home or with his friends in the band. He asked me to marry him, gave me a ring and on Aug 2,1960 we were married in a lovely church. My classmates decorated the church and all my friends and my father's family were there.

My Father came home from the hospital but he would not give me away. He said "I don't have a daughter to give away so his sister's husband gave me away.

I was very shy and embassased when it came time for my future husband to come in and stand beside me because he tripped coming up the steps and almost fell at my feet. I was shaking like a leaf and thought to myself, "OH NO I am going to black out again".

I married Billy Smith when I was not quite 17. He was almost 10 years older. I loved going to his sister's house because they really enjoyed living ... and laughing was acceptable there. My babies were close together and each as precious as the first but I was a young girl then, dreaming of a knight-in-shining armor to help me get away from my Mother, who seemed to know more about where I was and with who before my plans were ever made.

I laugh now, but then I really did not like my brother for constantly telling on me even if I had done nothing wrong. Now we can laugh together over the fights we had and the things I did. It never dawned on me that maybe he loved me and wanted to keep me from gtting into trouble.

According to Billy, I could not do anything right .... cook .... clean .... And since he worked in a band I stayed home a lot.

I am laughing now as I remember having his friend over for Sunday dinner after my landlady, knowing I couldn't cook, prepared the dinner for me and sent it upstairs to me in the dumb waiter - outside my kitchen window.

I also remember having that same friend and his wife over. I didn't know you needed to dethaw a chicken before cutting it up for frying ... My Mother never told me that. I could make mashed potatoes, canned green beans and season, fry thawed chicken rolled in beaten eggs and rolled in flour and fried in iron skillet. I could make gravey in the skillet the chicken was taken out of but I never could make biscuits!

I never made canned biscuits and had never seen them but Billy and I both read the directions. We preheated the can and blew the oven door off. The dough was hanging from the ceiling! (I think we both read the directions wrong).

One Sunday he comes home from Guard meeting and says he will make dinner... loud banging begins and I went to see what in the world. He was using the electric mixer to make mashed potatoes but he didn't know he had to cook them first.

I was constantly being told by Billy to Wipe that smile off your face RIGHT NOW, but by then I would completely lose it and couldn't stop laughing but I always did the gesture of wiping it off my mouth!

Billy always put me down in front of others.

We had two sons very close together, Mark and Greg. Then Billy moved to California with some friends (including someone's "wife"), knowing I was pregnant with our third child. Jeffery David Smith died at birth.

Two years after our wedding, I was standing before a judge asking for a divorce because of abandonment.





After divorcing Billy I went on a blind date with a friend and was date raped, became pregnant. Finally found the man. Begged him to marry me. He did.

He came home drunk one afternoon, beat me severely with a belt and large buckle, banging my head on the doorway till I was knocked out. Came to, ordered to bed. Lost baby. Received emergency care at hospital.

Two days later I left him as soon as he went to sleep one night, taking only my two little sons and a few of their clothes. I filed for a divorce the next day. I got a good paying job in a nearby town and was capable of caring for my children.

He tried to contest the divorce and his lawyer told the Judge to make me speak louder but I couldn't because there were too many present in the courtroom. The Judge told me to whisper in his ear so I told him what had happened to me and he said, "I knew and respected your Grandmother..... Divorce Granted, take that man into custody!"

I was not the only one he had raped ...





My parents took me and my children in and on their meager income daddy supported all of us until I was able to find a job and go to work. I was not strong enough physically to keep a factory job so I applied for work as a waitress in a nearby town, knowing from starting work at age twelve in a local cafe after school that on weekends and summers your first duty is a warm greeting, fast service and plenty of coffee or iced tea refills.

I began to make good tips, save, help my parents and plan ahead. The time spent with my sons were so special for me because I worked so many long hours and a lot of double shifts that I was only able to get home two nights a week for a visit and every other weekend but I was beginning to feel like I could eventually make.

Then, as suddenly as he disappeared, my ex-husband walked into my life and my children's again. He hadn't come from California to be with us but to visit his friends and family and I truly did not know there had been an arrest warrant out on him for abandonment until his family got him out of jail and he came to see me.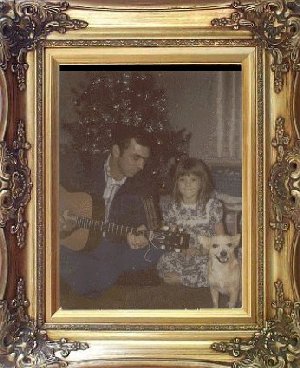 I can honestly say by then I didn't love him but I listened to his crying and telling me how much these little boys, age 2 and 3, needed a dad and foolishly I lied to my parents and told them we had remarried and we then moved to California. It wasn't until my little girl was born that he finally agreed to marry me again so she could have his last name and it would be legal and my shame would go away.

His emotional abuse got worse, telling me who I could see and who I could talk to ... well I did the exact opposite, decided to get even so I had an affair with the brother of his best friend who's wife he had taken off with to California. Guilt ridden, I finally told him and as he was ready to walk out the door Our Pastor was standing there ready to knock.

We talked to him about it and I truly was sorry for what I had done but he never did forgive me until about 4 years ago before he died.

We never argued, never yelled, but he began abusing our youngest son and no amount of pleading would stop him from beating him. He just stopped crying when he was about three years old which only made Billy worse, all the while saying he was a "Pastor" and loved the Lord. Well excuse me, that is not the way it works!

We had some good times together with our children but Lord knows they don't remember very many.

We made it almost 14 years and yes, I did fall in love with him again but learnd to never ever marry out of pity or guilt because it never works. I thought our lives was happy, safe and secure until we moved to Pennsylvania 14 years later.

Same story, just a different woman. By now I am 33, almost half of my life married, and very emotionally abused.




This Site Has Been Created By


Web Page Creations
Designs & Innovations
WE MAKE IT HAPPEN!