A Prayer of Thanks
by Bernice Peyman
©Bernice Peyman 1946


I am thankful today in the name of the Lord,
Because of your prayers for me,
When helpless, I rested in Jesus name
Who heard each petition and plea.

Through the darkest of hours though I heard not a word
Your prayers winged their way to the throne,
And moved with compassion the love of the Lord,
Who hath promised to care for His own.

Tho' invisible His presence, what a comfort to know
In the hours of trial and fear,
I could reach out my hand into empty space
And feel that my Savior was near.

Through valleys of shadows, I was called on to go,
But your prayers followed all of the way,
Till your will and God's were united in one,
And the shadows soon faded away.

Gifts that are given are precious to all
Who are weary and burdened with care,
But the greatest gift a friend can bestow,
Are the words of a humble prayer.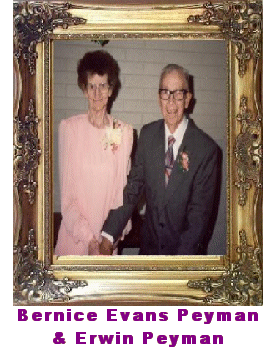 Poetry ©by Bernice Evans Peyman
Permission Granted by her son, Veryl H. Peyman
Permission Granted by Mrs. Peyman's granddaughter, Diane Troyer







This Site Has Been Created By


Web Page Creations
Designs & Innovations
WE MAKE IT HAPPEN!